Hotel Petrovy kameny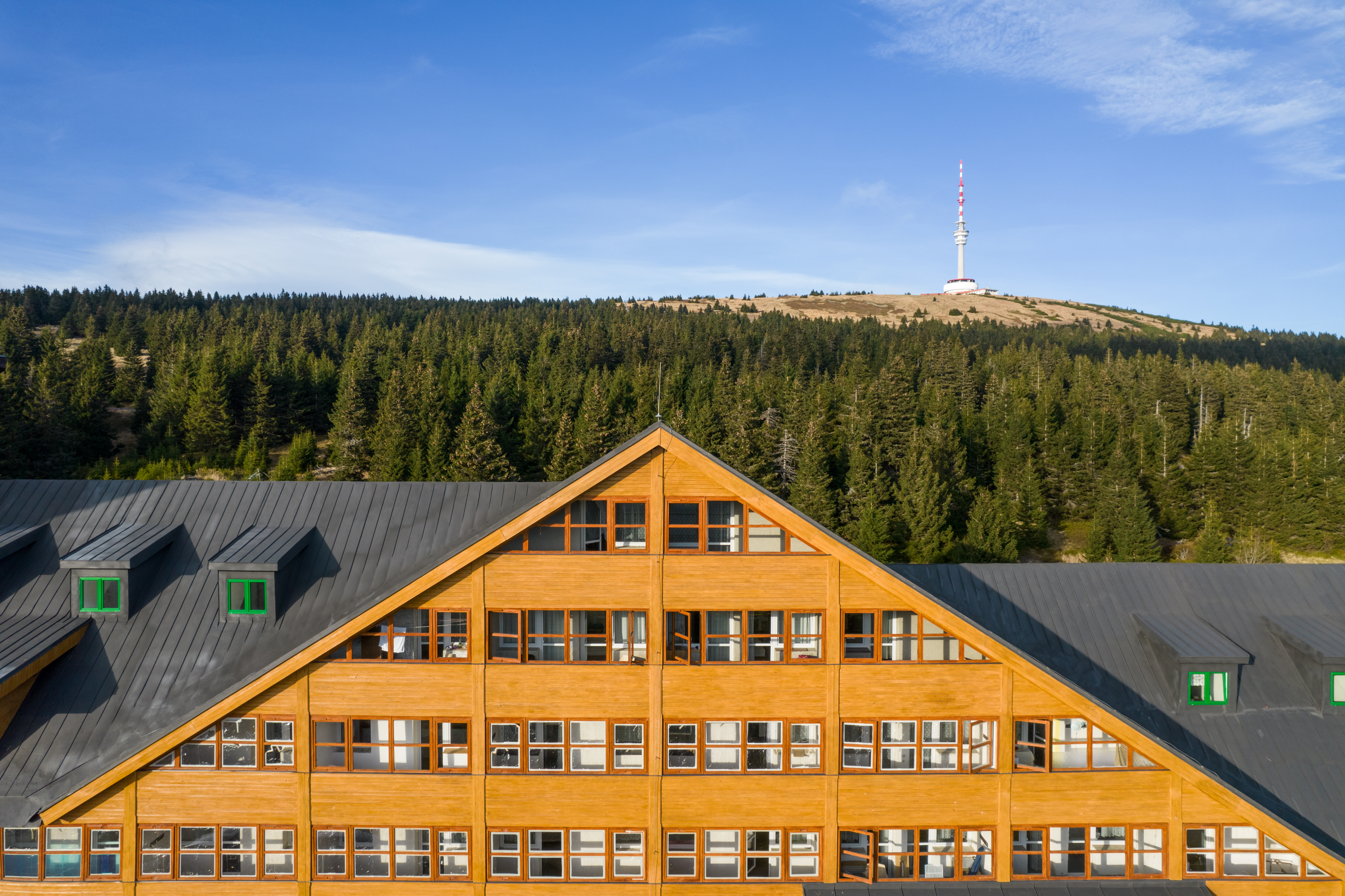 Hotel Petrovy Kameny is located in the very heart of the breathtaking National Nature Reserve, just below the peak of the Praděd mountain in the Jeseníky PLA. The hotel is the highest complex hotel in the Czech Republic and boasts the cleanest air in the Czech Republic. Staying at such a high altitude in combination with crystal clear air becomes healing.
Not only a mountain resort with an ideal location, but also top gastronomy based on local ingredients, a fitness center with a gym and an outdoor playground with artificial grass, and a modern wellness center with a Finnish, steam and infrared sauna, Whirlpool and a wide range of massages. The hotel offers 60 purposefully furnished rooms, primarily large double rooms and apartments with a beautiful view of the mountains, the very top of Praděd or the mythical rock formation of Peter's Stones. There are multifunctional spaces with a total capacity exceeding 300 people and covering an area of ​​more than 500 m2.
We will prepare a turnkey corporate event, conference, training, team building, as well as a private celebration, party, wedding, all in a place that will remain in your memory for a long time. If you are considering organizing an event of this nature, do not hesitate to entrust the preparation of the event to the hands of our experts, who are fully at your disposal. To strengthen the work team, we offer interesting incentive programs and team building events. And you can also park the bus with us.
contacts:

Sales Department:

event@petrovykameny.cz / +420 792 756 515 / www.petrovykameny.cz